Life Changing . Supportive . Lasting Results.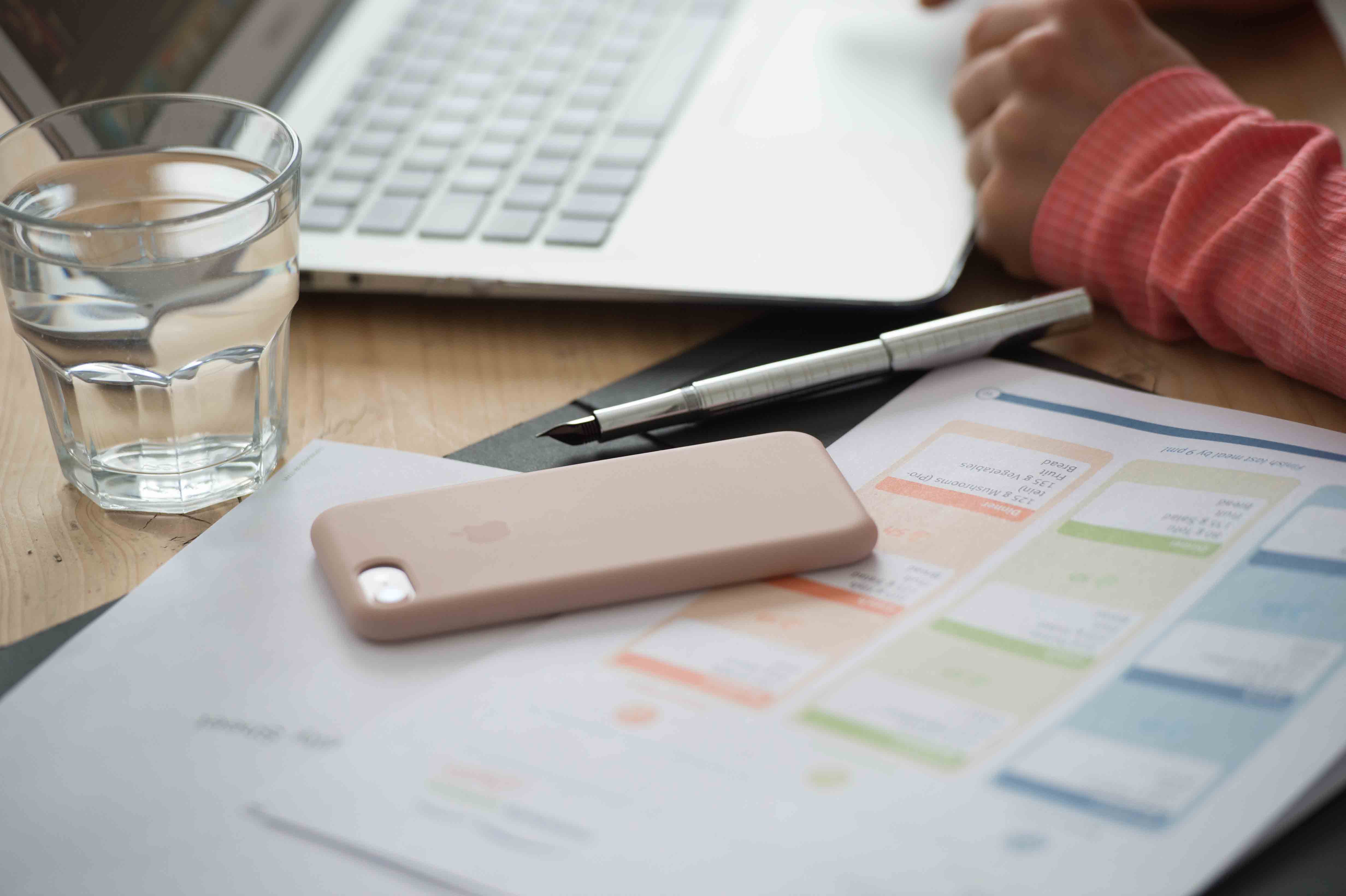 Have You Tried Other Diets That Haven't Worked?
DO ANY OF THE FOLLOWING AFFECT YOU?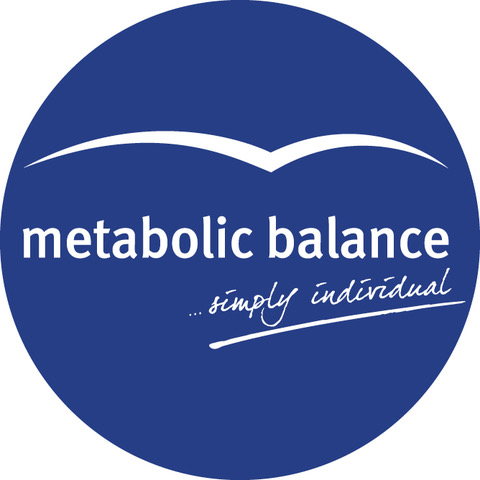 Do you struggle with excess body fat, despite trying numerous healthy eating diets?

Have diets succeeded in the past, but now your old methods of staying slim just don't seem to work, and you've put on more weight than when you started?

Do you feel food controls you, and you think about it all the time?

Are you struggling to lose even a few pounds? Have you become disheartened because however often you go to the gym, cut out sugar and stop eating carbs, nothing makes any difference?

Do you worry that whatever diet you try, as soon as the diet stops, the weight will just creep back on?
If you've answered yes to any of these questions, then the Lean Rebalance can help.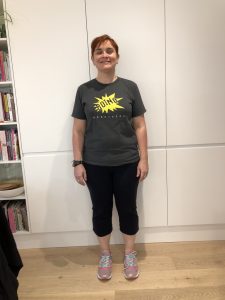 Katie has been instrumental in helping me transform into a fitter and slimmer woman. Through her encouragement, customised sessions and understanding, I am no longer a couch potato, the serial dieter – unhappy with the way I look and feel. I have lost 2.5 stone since I began working with her and am no longer embarrassed about how I look. Katie believed in me and made me believe in myself too.
With Katie's encouragement and expert insight, I lost nearly 1 stone in the first two weeks of the programme. It has been easy and I have even enjoyed the food! Within 10 days, my complexion was transformed. I look five years younger. If you want to enjoy losing weight and feeling better in yourself, Katie is the 'life support' you deserve.
WHAT IS THE LEAN REBALANCE?
The Lean ReBalance is a combination of the Metabolic Balance® Programme and Katie's extensive experience as a Personal Trainer/Metabolic Effect® Trainer, Nutritional Advisor & Fat Loss Coach.
Optimises weight loss and energy levels. By focusing on regulating hormones, this scientifically based programme rebalances and resets your metabolism.

Identifies and includes foods that optimally support your individual metabolism.

Puts an end to yo-yo dieting, banishes food cravings, helps you to reach and maintain your ideal weight.

Developed by scientists & medical professionals in Germany over 20 years ago, Metabolic Balance® has helped over a million people experience life changing results with a simple blood test, DNA report and unique, personal, lifelong nutrition plan.

The maintenance programme ensures you remain at your ideal weight, whilst still being able to live normally, enjoy a glass of wine and indulge in the occasional celebratory meal.

As a Metabolic Balance® Coach, Metabolic Effect® Fat-Loss Coach and experienced Personal Trainer, I will support you through the programme to make your weight-loss dream a reality.

The programme is offered as a 6 week or 12 week programme, with or without exercise plan.
How it works
1
Initial Consultation
Initial consultation in person. The plan is fully explained. Measurements and personal information are recorded.
2
DNA Test
Your blood test sample is taken. You can choose to do this by either visiting our designated laboratory in London (The Doctor's Laboratory, Wimpole Street), or you may have it taken by your local nurse/GP/ qualified phlebotomist.
3
Programme Created
A report is produced based on your blood test results. Your personal nutrition plan is created.
4
Agree Start Date
We meet for your second consultation where your plan is presented and explained. We agree a start date and subsequent appointments are arranged. You begin the programme.
I have been extremely impressed with the service provided by Katie in delivering the highly effective metabolic balancing diet. After many years of failure, I have achieved some pleasing results: 24 pounds lost over about 7 weeks. I am enjoying all of the benefits of increased energy and vitality which had been predicted. I feel motivated to complete my course and reach my goal of losing another 22 pounds.
Katie has been a genuine source of strength and support throughout the process. In particular I am grateful for her gift for positivity which, for me, has made the process less about denial and more about renewal. She is very clear about the requirements of the course. I have felt able to be absolutely frank with her about all aspects and she has always been able to offer sound constructive advice. She is humane and understanding. Above all, feeling in safe hands with her, I have been able to throw myself into the process and, really for the first time in my life, have gained a sense of control in respect of my eating habits.
Key Features of Metabolic Balance®
An eating plan designed uniquely and specifically for you based on a simple blood test

You will eat normal, simply prepared food, with all ingredients available from the supermarket. No faddy foods, shakes, bars or supplements

You can expect weight loss of between 11lbs – 42lbs (up to 3 stone) over 12 weeks

No special equipment is required

One to one support
The 4 phase programme
Phase 1
You will gently detoxify the body for two days. This cleansing process helps to prepare your body for Metabolic Balance®.
Phase 2
This phase will last for a minimum of two weeks, and a maximum of four weeks, as your body begins to adjust to your new improved nutrition. Clients report improvement in energy and vitality at this stage, food cravings reduce dramatically and the metabolism begins to rebalance.
Exercise is not recommended at this stage as your body adjusts to using fat as fuel instead of carbohydrates. Gentle stretching and walking are encouraged, however.
Phase 3
The relaxed adjustment phase. This part of the programme allows you to reintroduce foods that were excluded during Phases 1 and 2. During this stage, a weekly treat meal of your choice is introduced (whatever you fancy, chocolate, wine, cheese, as long as it is a regular portion size).
You will begin to feel settled into your new, easy way of eating, experiencing further weight loss and feelings of well-being. Exercise can be slowly reintroduced at this stage, based on your individual fitness level.
Phase 4
This is your maintenance phase and is normal, everyday life. It involves long-lasting metabolism regulation and continued health and well-being. You will now be confident in your ability to make sound choices during holidays, meals out and celebrations, maintaining your weight loss with confidence.
I was very pleased to lose 2.5 stone and thought the diet was really good, especially given the fact that I had to have days where I ate and drank more normally with work etc!
Katie's personalised programme is designed to ensure success. Katie is passionately dedicated to meeting people's needs. She is unfailingly kind and positive and her empathic coaching throughout the course keeps you motivated and goal-focused.
Success Stories from some of Katie's other Fat-Loss Programmes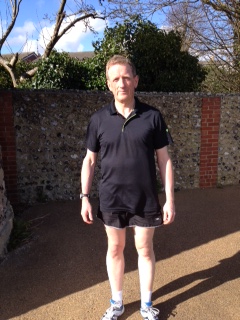 Since beginning training with Katie in 2012, I have lost 4 stone in weight (and kept it off 6 years later), come off all medication and at 50 years old, completed the "Bleep" fitness test at the level expected of a 20 year old. Katie is highly committed, professional, fun and she gets results. I cannot recommend her more highly.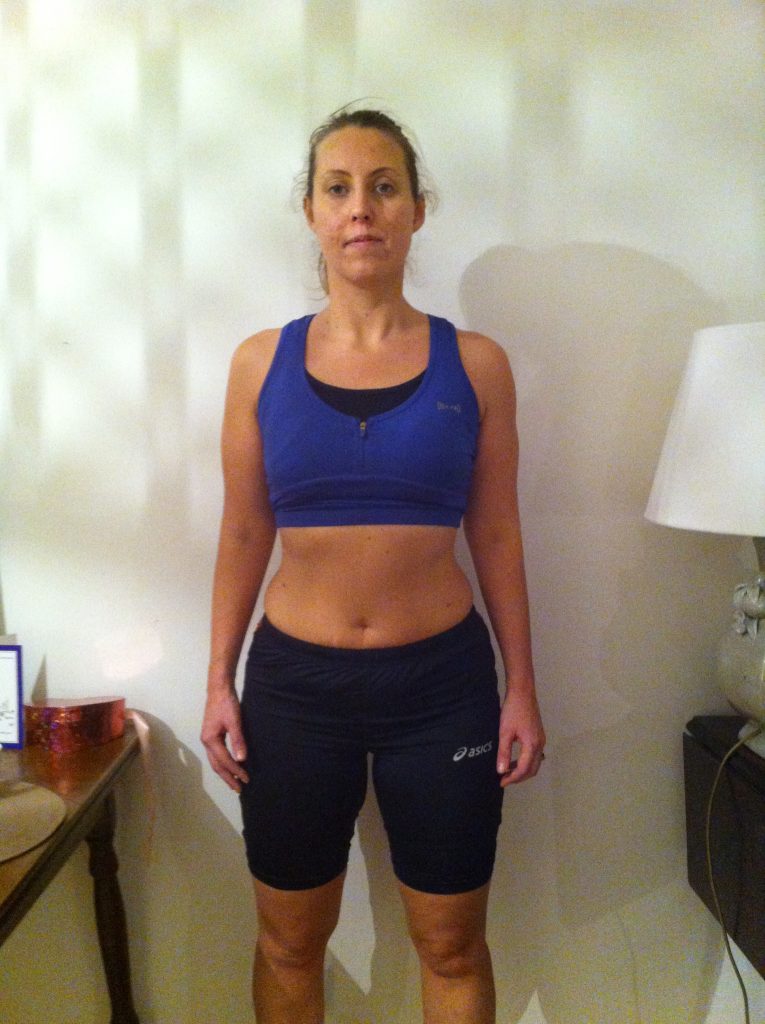 I was so happy to come across Lewesfit and Katie Weir. Katie informed me about her personalised fat loss programme and having always struggled weight, I decided to give it a go. I was amazed by the results – In just five weeks, I lost 13lbs and 5.4cm from my waist, 6.3cm from my hips and 3.8cm from each thigh! For the first time, I actually 'loved' my body. Not only did I love the results from the fat loss, but I felt strong which is empowering in itself.
The programme was short, simple and based on my how my individual eating habits and physiology affect the way my body burns fat.
Katie knows how important it is for fitness to fit in to your life, so it is super time efficient. She really knows her stuff, plus she is a lovely person to spend some time out with! Thank you Katie for showing me exactly what is achievable.
What's included?
FOR THOSE WITH UP TO A STONE TO LOSE
6 WEEK LEAN REBALANCE
Full Blood Test Analysis & DNA Report

6 Week Personal Metabolic Balance® Programme

Recipe Ideas & Menu Suggestions

6 Consultations with Katie (usually 3 in Person, 3 by Phone/Skype)

Email Support During Office Hours
6 WEEK LEAN REBALANCE ACTIVE
6 Week Lean ReBalance +
1 x Personal Fat-Loss Fitness Programme uniquely tailored to you and your plan
FOR THOSE WITH MORE THAN A STONE TO LOSE
12 WEEK LEAN REBALANCE
Full Blood Test Analysis & DNA Report

12 Week Personal Metabolic Balance® Programme

Recipe Ideas & Menu Suggestions

7 Consultations with Katie (usually 4 in Person, 3 by Phone/Skype)

Email Support During Office Hours
12 WEEK LEAN REBALANCE ACTIVE
12 Week Lean ReBalance +
2 x Personal Fat-Loss Fitness Programmes uniquely tailored to you and your plan as you progress