Life Changing . Supportive . Lasting Results.
More about Metabolic Balance®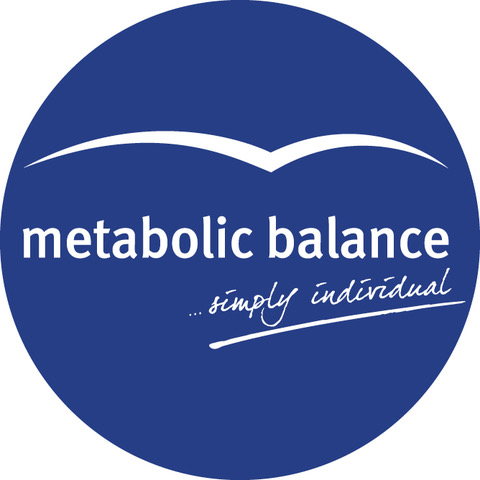 How Is Metabolic Balance® Different From Other Weight Loss Programmes?
Lasting Weight Loss

The unrivalled success of Metabolic Balance® lies in its ability to change your relationship with food and how you eat forever.
Your Own Unique Plan
The programme is individually designed based on the results of a simple blood test. Your unique plan is formulated from the results of this blood test, no two people's plans are the same. The plan you follow is based on the foods that will produce optimal results for you, determined by your unique physiology.
Simple & Effective
The plan tells you what to eat, when to eat, how much and in what combination. This optimises the metabolic balancing and weight loss possibilities of your individual program, meaning only foods that your body can best metabolise are included in the first part of your plan .
No More Food Cravings
The diet is nutritionally sound, does not cut out any food groups and includes a wide variety of foods. This ensures it doesn't feel like a deprivation diet, just a sustainable, balanced way of eating that will make you feel amazing.
Individual Coaching and Support
You will not be on your own. As your Metabolic Balance® coach, Katie will guide you through the programme, offering continued guidance and support.
I offer a free, initial 15 minute telephone consultation. This is a completely non-obligatory informal chat to discuss whether Metabolic Balance is right for you, and to answer any questions you may have.
If you decide that Metabolic Balance® is for you, you can then choose between either Metabolic Balance® Standard or Metabolic Balance® Premium, each offering different levels of coaching support throughout the 12 week programme, dependent on your needs and how much weight you'd like to lose.
How does it work?
The programme promotes hormonal balance by regulating the amount of insulin that your body produces. Fat burning and weight loss occur alongside increased energy, better sleep and digestion, and a heightened feeling of well-being.
Interested to find out more?
Get in touch now to discover whether Metabolic Balance® is suitable for you. Visit Katie's other website The Lean ReBalance to find out more or to book a free Metabolic Balance® consultation.
Please note: Metabolic Balance® is not suitable for the following:
Young children
Pregnant/breastfeeding women
Those suffering from kidney complaints/renal disease
Those following a vegan diet
Frequently Asked Questions
I have tried so many diets, will this be just another diet that I won't be able to follow?
Metabolic Balance® is a step-by-step approach that balances your metabolism and identifies the foods that best support your individual metabolism. This means no more food cravings and a healthy enjoyable way to eat for life.
Will I be hungry?
Metabolic Balance® is so successful because it reduces hunger and cravings and does not rely on willpower for it's success. Phases 1 and 2 of the plan are strict, and clients sometimes report that they feel hungrier than normal during the first 2 weeks. This is mostly due to the fact that the diet requires you to leave 5 hours between meals with no snacks. As soon as the body adjusts to this way of eating, weight loss accelerates and clients report that they begin to feel happier, more energetic and their food cravings disappear.
What kind of food will I be eating?
You will be eating food from all the major food groups: protein, carbohydrates and fats.
All the food is available at regular supermarkets. There are no shakes, pills, supplements or special equipment required to take part in the Metabolic Balance® Programme.
Will I need to exercise?
Exercise is not part of the Metabolic Balance® Programme for Phases 1 and 2. These two phases last between 16 and 32 days, dependent upon how long you remain on Phase 2.  Stretching and walking are encouraged however during these first two phases.
Exercise is slowly re-introduced in Phase 3, based on your individual level of fitness. Exercise is not included in the regular Lean Rebalance Programme.
Should you choose one of the Lean Rebalance Active packages, a bespoke exercise plan will be devised to further support your weight loss.
How much weight can I expect to lose?
This depends upon how much weight you have to lose, age, metabolism, medication, lifestyle factors and how strictly the programme is followed. The average expected weight loss is around 6-14lbs in the first month, with some clients seeing a loss of up to 42lbs (3 stone) over the whole programme.
Will it be easy to maintain my weight?
The final few weeks of the Metabolic Balance® Programme address weight maintenance, providing simple guidelines and tools helping you to maintain your desired weight. You will be supported through this stage to further enable your continued success.
I live too far away to visit you, is it still possible to take part in the programme?
Metabolic Balance® is offered as online programme with additional, personal, 1:1 coaching support with Katie, that is conducted via Zoom or telephone call, so it is available to all, regardless of location.
I have a very busy lifestyle, would I still be able to follow the Metabolic Balance Programme?
Absolutely. The programme is simple, and with a little planning, fits easily into a busy lifestyle.
I have lots of social engagements coming up in the next few weeks/I'm going on holiday - can I start the programme now?
It is not recommended to begin the programme with many celebrations/birthdays/parties schedule, certainly for the first 4-5 weeks. The first part of the plan is strict (Phases 1 and 2). It is better to clear your diary of social engagements involving food and alcohol at this stage.
Can I smoke on the programme?
Yes, it is possible to take part in the programme if you are a smoker.